Indian is now a hub of startups and many innovative Indian startups are in focus due to their innovative technology and problem-solving products. From B2B, healthcare, retail, fashion, eCommerce every sector adopting ai-based technology and service to reach target customer and provide high-quality products and services.
Here are innovative Indian AI startups to watch for future growth and investment opportunity. These startups have good clients and ai products for future growth.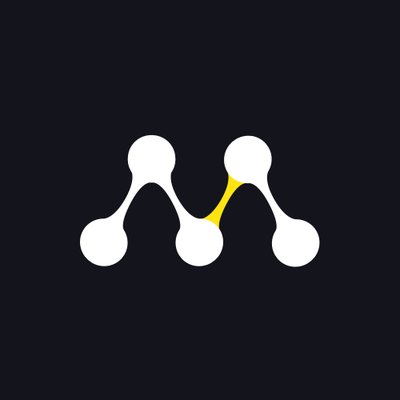 A powerful platform to build chatbots for your business on WhatsApp, Facebook, Website, and more. Morph.ai is an AI-based marketing automation tool for personalized marketing and engagement on chat to give you more conversions. Morph.ai is working with over 22 enterprises and 150+ businesses over 5 geographies, including Manchester City Football Club, Motilal Oswal, YesBank, ICICI.
Founded in March 2016, Morph.ai is a chat-based marketing automation tool to help you do smart and personalized marketing on chat and convert more of your social, website and ad traffic into leads.
Morph.ai provides easy tools for building rich chat experiences, running multiple Lead Generation Campaigns, add Website Widgets, Run A/B Tests, Manage Lead Lifecycle, do automated follow-ups and lead nurturing, Funnel Analytics, and Intelligent Optimizations all integrated with Facebook Messenger and Website Livechat plugin.
Stylumia solutions are powered by proprietary fashion AI, one-of-its-kind demand sensing machine learning algorithms augmented with consumer demand signals. Existing BI solutions treat fashion as numbers. This solution, powered by computer vision, enables you with a simple, intuitive, visual business intelligence to understand the in-season and postseason performance of your creations and take instant actions.
SOLUTIONS
Consumer Intelligence Tool
Fashion Intelligence Tool
Apollo
Store.Y
Stylumia AXEL
Post-COVID Response Plan
Conversational AI for Digital Financial Services.
Singapore based Fintech startup with subsidiaries in the US and India, using artificial intelligence (AI) to deliver Conversational Banking services. We help banks and credit unions create intelligent virtual assistants, bringing in automation and insightful customer engagement. The company's conversational banking technology uses advanced NLP and machine intelligence to enable customers to have natural dialogues over messaging, voice or IoT devices.
Deploy and scale rapidly with 150+ use cases pre-built out-of-the-box to increase customer acquisition, reduce customer service turnaround time, and deepen customer engagement on Whatsapp, Messaging, Smart IVR, Mobile apps, Web, VoiceBots, and IoT devices.
Enabling AI enabled applications to be rapidly deployed and scaled while navigating to institution wide automation. Focussed on enabling Financial Institutions to completely adopt autonomous AI systems through clear milestones.
Arya.ai has been a pioneer in deploying autonomous AI systems based on an operating platform designed to onboard all business processes and unlock the 'AI leverage' through connectivity across functions.
Cerebra is an Artificial Intelligence Platform tuned for Industrial IoT, powering use-cases across asset and process heavy industries. Cerebra has the advanced capabilities to integrate physics, heuristics and Machine Learning based models to generate actionable business insights.
Flutura is an AI Platform Company focused on improving two core business objectives of "Asset Uptime" and "Operational Efficiency". We do this with Cerebra, our AI Platform tuned for IIOT in Oil & Gas, Specialty Chemicals, and Heavy machinery manufacturing industries, powering connected asset and connected operations use cases.
Founded in 2015 by Avneesh Agrawal and David Julian, Netradyne is a technology company that leverages expertise in Artificial Intelligence, Deep Learning, and Edge Computing to bring transformational solutions to the transportation industry. Netradyne provides cutting-edge technologies in AI, ML, and Edge Computing to help reduce accidents by creating a new safe driving standard for commercial vehicles. Netradyne industry solutions reduce driving incidents and protect against false claims. Netradyne empower drivers by providing them with more awareness of risky driving behavior and reward safe driver decision-making.
The company's world-class team of scientists is developing key Intellectual Property in the areas of computer vision, deep learning, edge computing, and predictive analytics to accelerate the evolution of the Industrial Internet of Things (IIoT), driving meaningful advances in the transportation ecosystem.
vPhrase Analytics Pvt. Ltd. is a global technology company that provides AI-powered business intelligence and reporting automation solutions using machine learning and natural language generation technology. Founded in 2015, vPhrase is an NLG leader, headquartered in India with a global clientele.
Equip enterprises with easy-to-understand, personalized insights, in natural language, to take well-informed business decisions.
vPhrase AI technology automates the analysis of complex datasets, generates key bullet points and provides ready-to-use reports.

Netcore acquires Boxx.ai, enables brands to reinvent the customer experience with personalisationBoxx.ai is world-class algorithms that use a large variety of data to generate personalized and most relevant product recommendations for each of your visitors. Boxx.ai allows seamless integration of our personalization algorithms with your merchandising rules.
SigTuple builds intelligent screening solutions to aid diagnosis through AI-powered analysis of visual medical data. SigTuple combines artificial intelligence, robotics, and data science to build smart screening solutions, to make healthcare accurate, accessible, and affordable. SigTuple is building a healthier India with quality healthcare, delivered by empowered providers, to ensure standardization and scalability of cutting-edge innovations in healthcare delivery.
Products: